Chelsea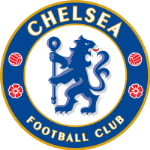 Chelsea

Stamford Bridge
Search for hotels near Stamford Bridge
Hotels near Chelsea, Stamford Bridge - We offer a wide range of hotels near Chelsea from cheap accommodation to upmarket luxury hotels. Search our database of hotels to find the lowest rate for your stay near Chelsea. Remember we dont charge upfront you pay on departure from the hotel.
---
Stamford Bridge
Capacity: 41,663
Address: Stamford Bridge, Fulham Road, London, SW6 1HS

Since founding in 1905, The Blues have played at Stamford Bridge. The stadium opened in 1877 as the home for London Athletic Club until the lease was acquired in 1904 to stage professional football matches. The official capacity was 100,000 making it the second largest ground behind Crystal Palace and was used as the FA Cup final venue.

Midway through a renovation project in the early 1970s, money ran out (oh how times have changed) and the entire stadium was out of sorts. In 1982 Ken Bates bought the club for £1 but not the ground. The freehold for the ground was sold to a property developers who subsequently went bankrupt allowing Bates to retake his freehold of the stadium with the club.

During the 84-85 season an electric perimeter fence was installed between the stands and the pitch. It was never switched on due to health and safety.

In 1990 the council gave approval for a 34,000 all seater stadium after the Hillsborough disaster. The North Stand, known as the Matthew Harding stand, was constructed in time for the 96-97 season. The South Stand, or the Shed End, was opened for the 97-98 season. Since 2005 it has been used as the away stand.

Chelsea have considered expansion of the stadium but for the location it is impractical. Vague relocation rumblings have been on the go including a bid for Battersea Power Station in 2012, however the council eventually approved redevelopment of the stadium. From 2017-18 season until 2019-20 season Chelsea will play home games at Wembley and return to a larger Stamford Bridge for the 2020-21 season. The new stadium will have 60,000 capacity, just a bit smaller than London rivals Arsenal.

Websites:
Official Website

Reasons to book with footballhotels.co.uk
1. This is a "by fans for fans" site. We are football fans that travel to watch our teams frequently.
2. We have over 5000+ hotels throughout the UK giving you the best choice at great rates
3. You don't pay anything until you leave the hotel. Ideal for securing rooms in advance and wont hit you in the pocket.
4. Over 500,000 guest reviews - read what other guests have said.
5. Our hotel search shows you the distance from the ground and not the centre of town.
6. We give your nominated club a cut from every booking you make with us.
What others say about Football Hotels
'Another one to add to the list is footballhotels.co.uk if you're a footie fan. It lets you find hotels near every British ground and even donates money to your club from its profits.'
Mike Keating, Peterborough, UK
'Went up to Coventry a few weeks ago. Stayed in a hotel we found on www.footballhotels.co.uk awsome bargin. Maybe worth a try.'
CityKev
Earn Your Club Money - Book a room with us and we will give a donation to your club.

Secure Reservations at all UK Football Stadium Hotels
Room availability and hotel rates can be checked online prior to making a secure reservation - just click on the "book it" button. Your credit/debit card is not debited until you finish your stay.
Click any accommodation name for more hotel details and photographs.
* "Rooms from" is approximate to be used as a guide to the lowest hotel room rate. Prices may vary from those shown. Current room rates are displayed in the full hotel details.
** "Approx Distance" gives you a rough idea of the distance from the centre of each Stadium
Want a Group rate (more than 9 people)? Email us here.