Rostov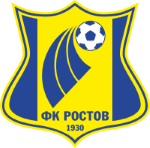 Rostov

Olimp-2
Search for hotels near Olimp-2
Hotels near Rostov, Olimp-2 - We offer a wide range of hotels near Rostov from cheap accommodation to upmarket luxury hotels. Search our database of hotels to find the lowest rate for your stay near Rostov. Remember we dont charge upfront you pay on departure from the hotel.
---
Olimp-2
Capacity: 15,840
Address: pr. Sholokhova, 33, Rostov, Rostovskaya oblast', Russia, 344029

Rostov Arena is another new stadium for the 2018 world cup. After the world cup, not only will the capacity reduce due to 42,000 due to some temporary seating, but will play host to FC Rostov who currently play at Olimp-2 stadium. It is part of a larger expansion of the city centre lying on the southern bank of the Don River with resturants and shops to attract new people and investment. During the initial ground preparation, five preserved shells were found from the Great Patriotic War.

FC Rostov have enjoyed recent success in the Russian Premier League with a runner up finish in the 2015-16 season earning a Champions League qualification spot. After a 2-2 draw at home to Anderlecht, they overcame the odds and secured a 2-0 away win. Facing Dutch giants Ajax in the final qualifier, they held onto a 1-1 draw in the home leg, before a shocking 4-1 home win qualifying them into a group against Bayern Munich, Atletico Madrid, and PSV Eindhoven.

The Olimp-2 stadium has a capacity of 15,840 so the Rostov Arena will prove to be a huge upgrade to both FC Rostov and the town of Rostov-on-Don whos Champions League success will no doubt draw more popularity in future seasons.

Once an ancient Greek colony, Rostov-on-Don holds cultural and commercial importance due to the proximity of the mouth of the Don river. After the Battle of Rostov during WWII, The Nazis occupied Rostov for seven months. It took ten years to restore the damage to the city after the war. 27,000 Jewish and Soviet civilians were massacred by German military in two days during August 1942.

Tourists can enjoy a gorgeous walk alongside the Don River Lookout or "The Enbankment". Not just beautifully picturesque, but restaurants, statues, fountains, shops, as well as the centre of nightlife for Rostov. There's good shopping at the Central Rinok which is a bazaar. Be wary of drinking the local tap water.

The airport is tiny and crowded but offers a range of international and domestic flights. Flights to Moscow are similar in cost to trains and take two hours rather than sixteen.

In June temperatures typically range from 16-27°C.

Websites:
Official Website

Reasons to book with footballhotels.co.uk
1. This is a "by fans for fans" site. We are football fans that travel to watch our teams frequently.
2. We have over 5000+ hotels throughout the UK giving you the best choice at great rates
3. You don't pay anything until you leave the hotel. Ideal for securing rooms in advance and wont hit you in the pocket.
4. Over 500,000 guest reviews - read what other guests have said.
5. Our hotel search shows you the distance from the ground and not the centre of town.
6. We give your nominated club a cut from every booking you make with us.
What others say about Football Hotels
'Another one to add to the list is footballhotels.co.uk if you're a footie fan. It lets you find hotels near every British ground and even donates money to your club from its profits.'
Mike Keating, Peterborough, UK
'Went up to Coventry a few weeks ago. Stayed in a hotel we found on www.footballhotels.co.uk awsome bargin. Maybe worth a try.'
CityKev
Earn Your Club Money - Book a room with us and we will give a donation to your club.

Secure Reservations at all UK Football Stadium Hotels
Room availability and hotel rates can be checked online prior to making a secure reservation - just click on the "book it" button. Your credit/debit card is not debited until you finish your stay.
Click any accommodation name for more hotel details and photographs.
* "Rooms from" is approximate to be used as a guide to the lowest hotel room rate. Prices may vary from those shown. Current room rates are displayed in the full hotel details.
** "Approx Distance" gives you a rough idea of the distance from the centre of each Stadium
Want a Group rate (more than 9 people)? Email us here.